Utility Tractor Attachments & Accessories
260B Backhoe
The 260B Backhoe features powerful digging and backfilling action, along with excellent visibility to the trench and 150-degree rotation to work more effectively in tight quarters.
270B Backhoe
This capable backhoe was designed for the all-new 2R and saves you time by keeping the three-point hitch on during operation.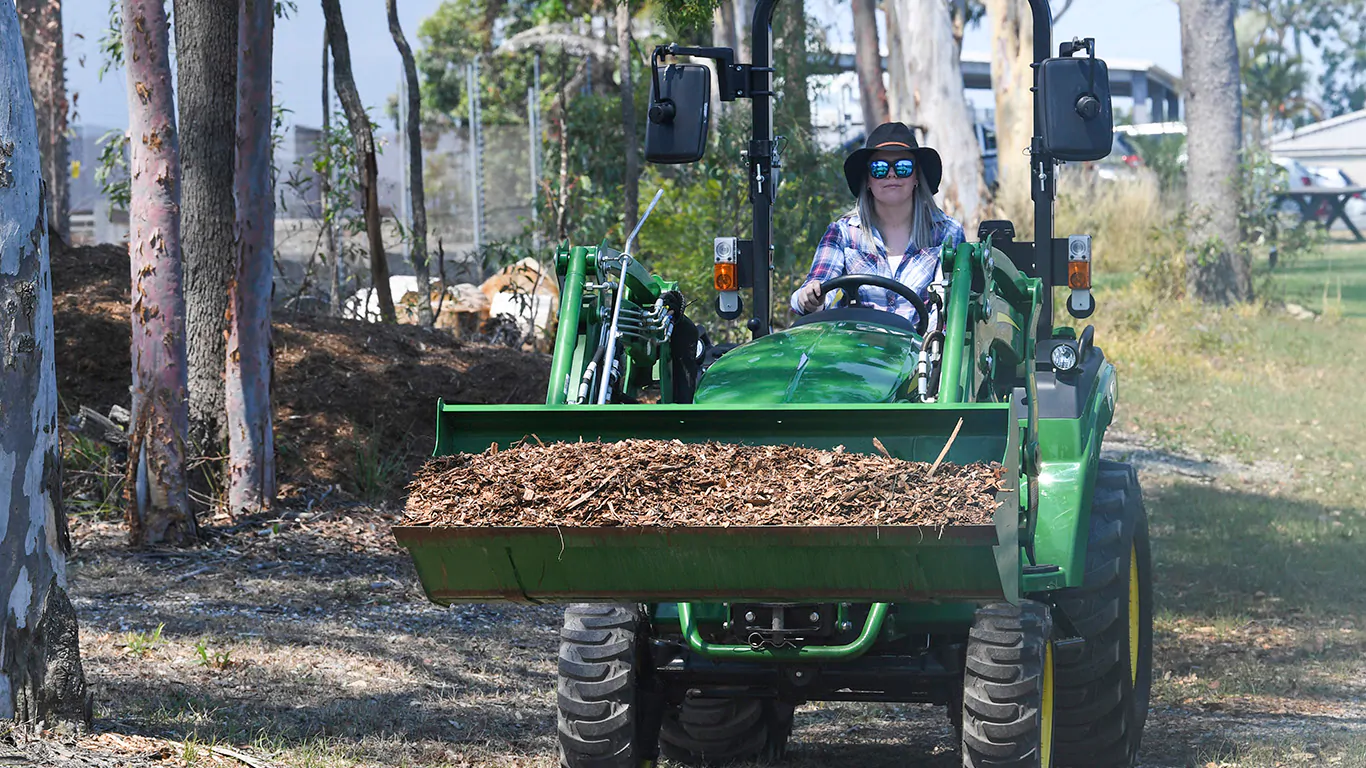 Compact Utility Tractor Attachments
Add more performance, muscle, comfort, convenience and versatility.
Quik-Knect™
Easily connect rear PTO driven implements – like tillers, rotary cutters and others – in a matter of seconds with Quik-Knect. No need to align splines. No muscling or forcing into position. It's that simple.
Landscape Equipment
Solutions for virtually every landscaping need.
Livestock & Equine Equipment
Proper care for your animals.
Seeding Equipment
Seeding equipment for higher producitivity.
Loader Equipment
We have every task covered.
DIY Maintenance Videos
If you're ready to do it yourself…watch the videos for step by step instructions.
Note: These videos are intended as a general guide for maintenance tasks. Specific procedures may vary depending on model. Always consult your operating manual for detailed directions and safety information before attempting to perform any maintenance on your machine.
Product Information & Support